Support Services
Support
REQUAL Consultants will provide support with existing business and management systems, helping them to develop by providing their skills and knowledge in the industry where required.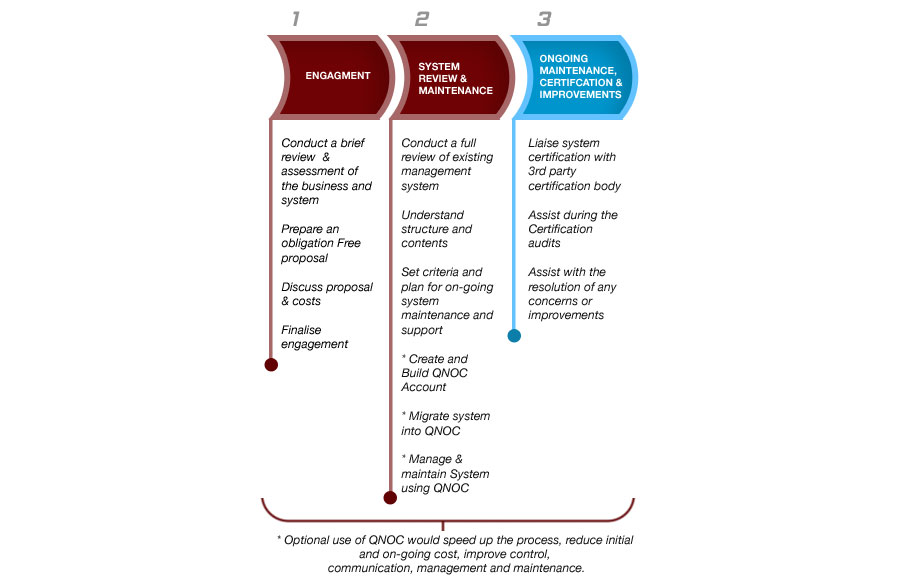 Outsource
Companies can outsource their systems management to REQUAL. Our personnel will act as your own staff and manage and maintain your management system in compliance with your internal systems and the applicable standards. We will also liaise with your 3rd party Certification Body and ensure all audits are attended and successful.

Integration
REQUAL will integrate different standards into one management system for organisations. We will assess and simplify these standards, to be one efficient management system.
AUDITING
Internal Auditing
Our experienced and fully qualified personnel will use the your system documentation, and internal audit processes. We will also use your internal reporting formats that will be understood by Management, Owners and any interested parties.

Second Party Auditing
We will provide the necessary resources for you to evaluate your suppliers or contractors. We can develop a model to suit your purposes or use the existing requirements and reporting criteria already in place.

Compliance Auditing
A compliance audit is a comprehensive review of an organization's adherence to regulatory guidelines. Our professional personnel will assess your needs, develop the required compliance checklists using all the regulatory guidelines, then conduct the compliance audits. Compliance assessments findings will be reported and discussed with management.

Third Party Auditing
We have registered auditors who can provide the auditing skills and competence as a subcontract to certification bodies.